Advertising With Honesty And Integrity
We believe that honesty and integrity in advertising will provide our customers with more than monetary gain, it will be a reflection of their company as a whole.
How you advertise your business will reflect the character of your company and the quality of your products and services. Our goal is to provide creative solutions that will embody a sense of respect, trustworthiness, and loyalty to your company's brand, your products, and your services.
We work with you to provide creative solutions to fit your specific marketing needs. We provide a multitude of services from web development, graphic design, magazine advertisements, collateral brochures, product catalogs, packaging, posters, illustration, photo editing, and much more.
The creative possibilities are limitless, if you can think it, we can create it. If you are not sure what you want, we will offer you suggestions.
Call us today for a free quote 203.233.0625.
How Creation Advertising & Design Is Different
There's so much "jargon" and "buzzwords" tossed around regarding digital marketing. The reality is that marketing is all about creating sales opportunities.
Although we are a full-service Idaho web design & digital marketing agency with clients ranging from large corporations to mid-size companies to startups—
Our approach is working nimbly as a freelance group, making it easy for company leaders to work with us.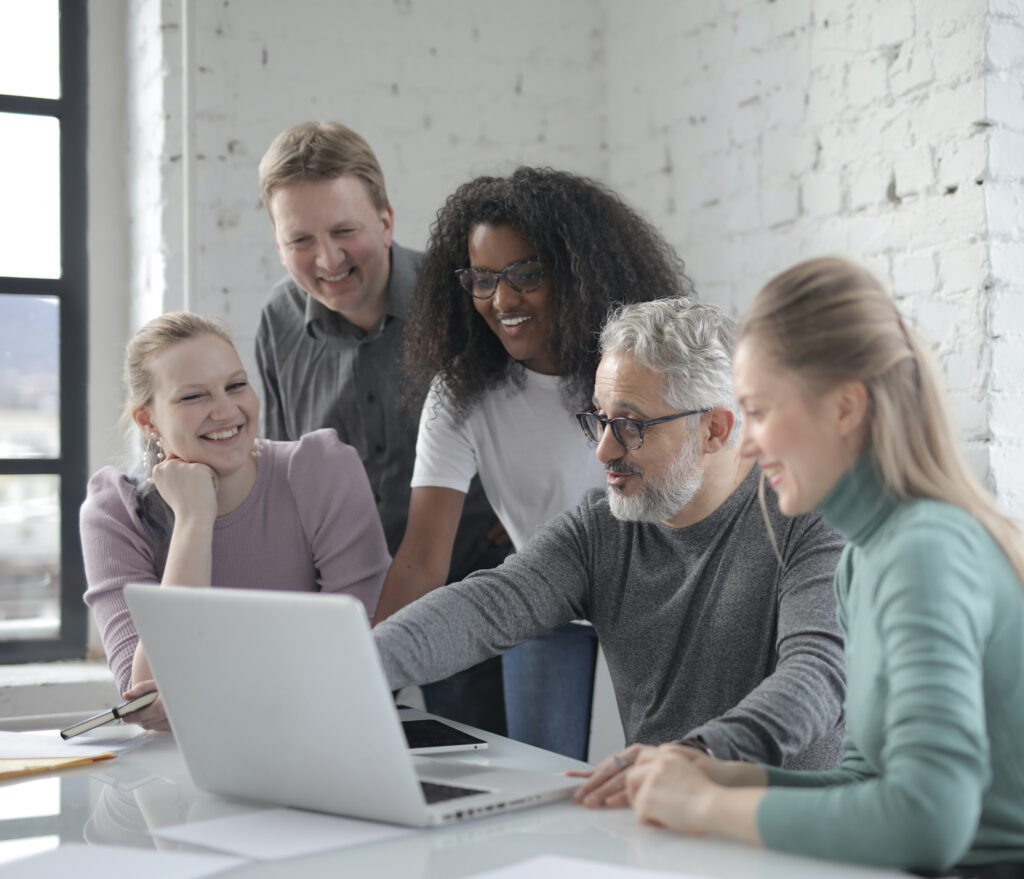 What do we mean by that? You can bring us in for a specific project that's been problematic and requires a fresh look. We are not going to attempt to replace your agency if you have one.
That said, keep in mind your agency simply doesn't know it all nor can they do it all, and they might also become a bit stale. You can feel comfortable bringing us in and then we're out. It's that uncomplicated.
Your business has a unique and specialized value to offer your audience.
Unless you uncover that and convey it in a way that sets you apart, you are perceived as a commodity to buyers and that means you're judged on price.
Based on that fact, we use digital tools and creative strategies to move you out of the pack. You'll find that we combine the latest technologies with highly creative designers and developers to produce cutting-edge websites and social media success. You will increase efficiency, marketing ROI, and revenue. (We have results to demonstrate it.)
You will save money with us and make money with our skills.
We offer all the critical tools such as responsive websites, effective SEO, PPC, branding, content development, web/graphic design services, and social media services.
The key difference is how we apply them and the quality of the content.

Al Pirozzoli
Vice President of Sales & Marketing
Al is an internationally awarded creative director, writer, author, and marketing consultant. He is also an ordained marketplace chaplain.

Lindsay Todd
Content Coordinator

Lindsay brings lots of creative energy and inspiration to our team. She is the content curator for our clients, providing research, writing and graphic elements to produce compelling content for our customers.

Jack Thomas
IT / Systems Coordinator

Jack is our behind-the-scenes IT guru who makes sure all our computer systems and networks are working seamlessly.

Sue Codella
Business Administrator

Sue is the glue that holds this bunch of creatives together. She ensures everything runs smoothly and our customers and staff are happy.